Disclaimer
De meningen ge-uit door medewerkers en studenten van de TU Delft en de commentaren die zijn gegeven reflecteren niet perse de mening(en) van de TU Delft. De TU Delft is dan ook niet verantwoordelijk voor de inhoud van hetgeen op de TU Delft weblogs zichtbaar is. Wel vindt de TU Delft het belangrijk - en ook waarde toevoegend - dat medewerkers en studenten op deze, door de TU Delft gefaciliteerde, omgeving hun mening kunnen geven.
Posted in
April 2012
On the 7th of April, 2012, just a few days before
my Aerodynamics I exam, Aaron Parks was due to perform in Rotterdam. I had to
be part of that!
Aaron Parks is a virtuosic jazz pianist who's merely twenty
eight years old and the appreciation for his music spans all age gaps. I had my
good friend Bhanu Thakur to thank for turning me on to Aaron Parks. This
happened last winter when I was in Goa and he would play one of his haunting
tracks 'Nemesis' on his phone. I had to get my hands on that music.
When I came back to Delft in January, I would listen to that song on repeat and
quickly turned my friends here on to it too. They were as mesmerized as I was.
And a couple months later they too were listening to him on repeat.
Come middle of March and we found out that Aaron Parks was
going to perform live with his trio in Rotterdam! We decided to buy our tickets
as soon as we could and waited eagerly for the day.
So on the evening of 7th April, my friends-
Nishant, Gaurav and Siddharth- and I made our way to Rotterdam for what would
be an unbelievable musical experience. As we reached Rotterdam we made our way
across the city through the walk of fame. We stopped for a few minutes and
'took five' at the hand imprints of another Jazz great, Dave Brubeck. We then
crossed the majestic Erasmus bridge and finally reached the location.
Taking Five- At the Rotterdam Walk of Fame with Gaurav 
The Aaron Parks Trio was performing in an auditorium and as
soon as we entered we were taken in. The blue-pink lights were perfectly
spotted on the three and they played their hearts out. A lot of Aaron Parks'
compositions include a lot of guitar but the trio was just piano, drums and
upright bass. He played some popular ones of his like Riddle Me This, which is
something I catch myself bobbing my head to a lot. The show was coming to an end
and he hadn't played Nemesis yet. I figured there was no guitarist so he would
just leave that one out. But then, suddenly, he played it! It was not like on
the record, but it was better in some ways. I loved their rendition and Craig
Weinrib's drums were scintillating. As my friend Nishant described, it reminded
him of a sober Keith Moon. The show then came to an end and the trio received a
standing ovation which lingered on long enough to incite an encore!
After the show, on a musical high we went down to the lobby
and got ourselves a beer. The venue was playing 'Eleven Wives' on the speakers
and we fell in love with the place again. But that was not it. We would have
never imagined what happened next!
Craig Weinrib, the drummer, was standing alone at a high
table sipping on a beer and then Nishant found the stones to go and talk to
him. Soon, we joined him and had a long chat which ranged from why different
drummers hold sticks differently and about his musical education. He's
self-taught! When we heard that we exclaimed 'We have hope!' We were then
joined by the master himself. Aaron Parks was humble enough to join in the
conversation and give his insight into jazz and how he composes his music. We
were awed by how he was so down to earth and helpful. When Gaurav asked him
about how he knows if his composition is complete, he replied 'When it
resembles an imperfect circle.' Never had such a vague statement made so much
sense. We thanked him for his insight and then continued pinching ourselves to
see if this was all real.
It's a night I won't forget and I thank my friends here for
sharing it and being part of it!
Tot Later!
The final quarter is afoot! My third year at the TU Delft
has just started its concluding chapter. 
And it's been quite a tumultuous year. But it's not over yet! One final
push left. And it's going to be one busy quarter.
Normally, this should be my last quarter altogether here. But you know, I've
been taking my sweet time. But 6 courses and 4 exams at the end of the quarter
is no joke.
What's different this time around?  Well most obviously it's the courses. Apart
from The continuing Applied Numerical Analysis and Computational Modelling
course, there's Production of Aerospace Engineering. This is supposed to be
kinda fun since it's a lot of theory about how aerospace structures are
actually produced. So we get into the gritty parts of manufacturing, factory
style!
Another new addition is Aerodynamics II. This one's supposed to be the cooler
version of Aerodynamics I. I've heard it deals with supersonic flight. So you
know, we'll be learning about how air flows around those super-fast fighter
jets :D.
Now the course I'm actually quite puzzled with is Aerospace
Systems and Control Theory. I've heard it's got a lot of Matlab. What's Matlab
you say? Haha… too bad you asked. Once seen, it cannot be unseen. I've warned
you already. Matlab is a programming language that the TU loves. I'm half
Indian and I grew up in India all my life. But sadly, in this case the
stereotype that all Indians are good at programing doesn't hold true. It's been
the bane of my existence here at the TU. So much so that I've always avoided
and the programming parts and just stuck to writing (no wonder I landed the
blog gig). Anyway, but I can't cut any corners this time or get my way around
easily. So I guess I'll have to face my so-called demons (which in this case
had taken an avatar in the form of Matlab). Luckily, my project group is full
of Matlab geniuses and one of them was kind enough to give me a mini crash
course. I guess I'll contribute more to the coding this time!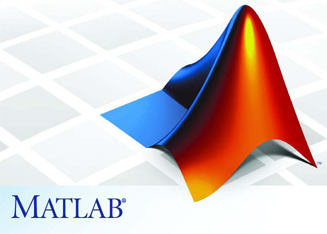 Old School Aircraft Wing Production                                                           Matlab- FML
That's the main stuff. The exams just got over on Friday and the new quarter
has already started. But my weekend was quite good. Finally got some sleep and
I feel rested.
Time to conquer the world of Matlab!
Tot Later